A Feeling of If
, 2015
16mm film
6:55 minutes, silent
I know Jasper Johns through the foundation he started in 1963, which I worked for from 2009-2013. While he would rarely speak about his work, in conversation I found Jasper opened up with keen enthusiasm about his garden, which he designed and tends himself, in Sharon, Connecticut.
After filming a
portrait of the stove in Robert Rauschenberg's studio
and the
preparation of John Cage's piano inside Merce Cunningham's studio
, I approached Jasper about filming a portrait of his garden.
Knowing how private Jasper is, when I showed up to film, I asked if there were any areas he'd rather I not document. He stood in his studio and quickly waved me off, saying, "This has nothing to do with me." I smiled at how well his sentence captured the project. I wasn't aiming to make a film portrait of the artist, as Tacita Dean has done for Merce Cunningham. I wanted a moving image portrait of a space that was not his work, yet still holds his eye and his hand.
The title,
A Feeling of If
, is taken from philosopher Williams James (a favorite of Jasper's): "We ought to say a feeling of and, a feeling of if, a feeling of but, and a feeling of by, quite as readily as we say a feeling of blue or a feeling of cold."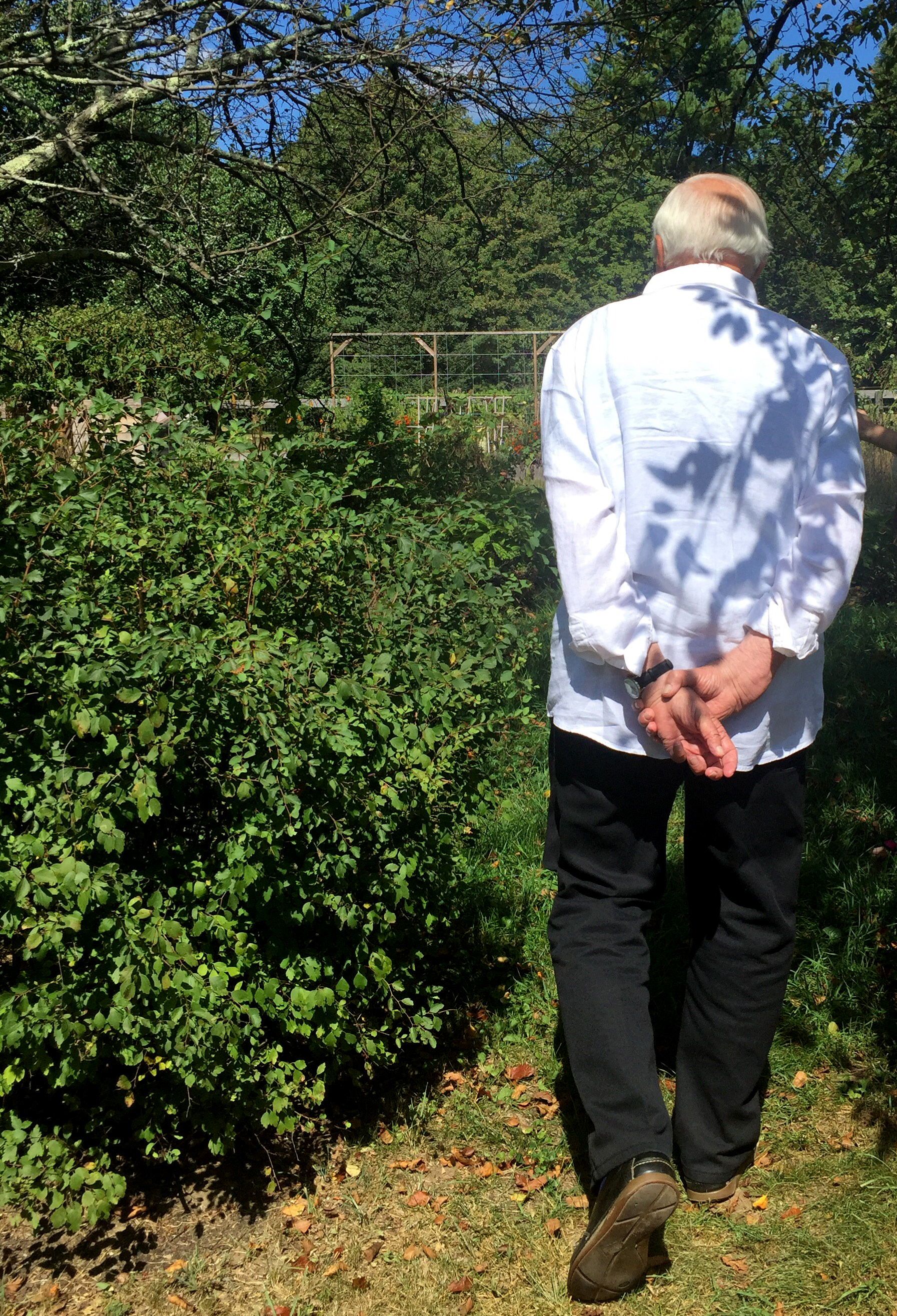 Jasper Johns in Connecticut, 2016.
Photo: Mary Simpson